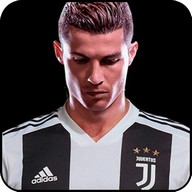 Dream League Foot 2020 - DLS 2020
Deskripsi
Dream League Foot 2020 - DLS 2020 Android Game
A strange app with no obvious purpose
Dream League Foot 2020 – DLS 2020 is a strange app that has nothing to do with soccer or any other sport for that matter, in spite of what its title suggests.
The way that Dream League Foot 2020 – DLS 2020 works is really hard to understand and the original purpose of this app is a complete mystery.
Upon starting the Dream League Foot 2020 – DLS 2020 app, you're asked to fill out a brief questionnaire with information like your first and last name, as well as your e-mail address. Once you do this, a short fake video tutorial pops up showing you how to download and play Fortnite on an Android device. Then, they tell you to subscribe to their YouTube channel. Of course, there are tons of ads between each of these steps.
Once you make it through these steps, you reach a point where the app becomes unresponsive and you're forced to close it.
You should only download the Dream League Foot 2020 – DLS 2020 app if you want to give its developer money by watching the ads, which sometimes don't even load properly either.
Info
Info
rangkuman ulasan
80% dari 2 pengulas akan merekomendasikan game ini.
Pengunjung
Dari: Cameroon
Telepon / Browser: OperaMini(MAUI_MRE;Opera Mini
Anda mungkin juga menyukai:
Layanan Game Android disediakan oleh PHONEKY dan 100% gratis!
Game bisa diunduh oleh Samsung, Huawei, Oppo, Vivo, LG, Xiaomi, Lenovo, ZTE dan ponsel Android OS lainnya.