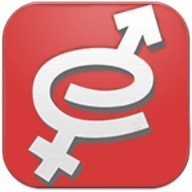 Yareel: 3D Dating Game
Deskripsi
Yareel: 3D Dating Game Android Game
Meet new people and hang out with them virtually
Yareel is an app that's half-way between a videogame and dating app. You can create your avatar, meet other real people, chat with them, and have virtual dates where you can go to a bar to have a drink or do other different adult activities.
The first thing you have to do when you start playing Yareel is create your avatar. You can decide if you want to be a man or woman, and also choose your sexual orientation. After this step, you can customize your look, choosing between different hairstyles, eye colors, outfits, etc. Basically, you have the power to create a totally unique avatar just the way you want it.
Once you've got your avatar ready, you can start using Yareel as if it were a regular dating app like Badoo or Tinder. You can check out other users' profiles and if you see someone who interests you, you can send that person a friend request. On the other hand, you can always visit common rooms where you can meet other people randomly. This way, if you just feel like having a little fun, you can do so quickly.
Yareel is an entertaining app that lets you meet people and interact with them in a safe and virtual environment. Plus, the app has pretty good graphics and impressive character models.
By Raúl Rosso
Info
Info
rangkuman ulasan
Belum ada ulasan untuk game ini
Anda mungkin juga menyukai:
Layanan Game Android disediakan oleh PHONEKY dan 100% gratis!
Game bisa diunduh oleh Samsung, Huawei, Oppo, Vivo, LG, Xiaomi, Lenovo, ZTE dan ponsel Android OS lainnya.
Informasi halaman
Download permainan Yareel: 3D Dating Game ke ponsel Andorid Anda - salah satu game Android terbaik gratis! Di Pasar Android Market PHONEKY, Anda dapat mendownload game mobile untuk ponsel atau tablet yang benar-benar gratis. Grafik bagus dan gameplay adiktif akan menghibur Anda dalam waktu yang sangat lama. Di PHONEKY, Anda akan menemukan banyak game dan aplikasi dari genre yang berbeda, mulai dari petualangan dan tindakan hingga game balap Android dan balap Android. Download game dan aplikasi Android gratis ke ponsel, tablet, atau komputer Anda. Untuk melihat 10 game terbaik untuk Android, cukup urutkan game menurut popularitas.
baik