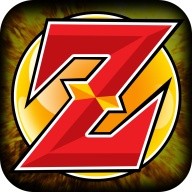 Dragon Ball: Fusion Fighter
Deskripsi
Dragon Ball: Fusion Fighter Android Game
All the Dragon Ball characters together in one MMORPG
Dragon Ball: Fusion Fighter is a 3D MMORPG where you can dive head-first into the Dragon Ball universe. You can interact with tons of characters, talk with other players in real time, and of course fight against hundreds of enemies you already know from the Dragon Ball franchise.
When you start playing Dragon Ball: Fusion Fighter, you can choose between two characters: young Goku and young Krilian. Whoever you choose will be the first character you play with, but as you advance in the game, you can unlock plenty of other characters, including Vegeta, Piccolo, Trunks, and Broly, among many others.
Combat in Dragon Ball: Fusion Fighter is turn-based. On the bottom of the screen, you can see all your character's abilities and use them whenever you want. You can also call over another character at any time to jump in and keep fighting.
In Dragon Ball: Fusion Fighter, you can move freely through the scenario, talking with NPCs and even challenging other players you run into. By tapping on the button in the top right corner of the screen, you can also make your character automatically go to the next mission objective.
Dragon Ball: Fusion Fighter is an excellent MMORPG for a multitude of reasons. For one, it has excellent graphics with some really amazing character models. It also has an enormous amount of content that includes missions, characters, and different scenarios. Give it a try!
RequirementsRequires Android 2.3 or higher
Info
Info
rangkuman ulasan
Belum ada ulasan untuk game ini
Anda mungkin juga menyukai:
Layanan Game Android disediakan oleh PHONEKY dan 100% gratis!
Game bisa diunduh oleh Samsung, Huawei, Oppo, Vivo, LG, Xiaomi, Lenovo, ZTE dan ponsel Android OS lainnya.
Informasi halaman
Download permainan Dragon Ball: Fusion Fighter ke ponsel Andorid Anda - salah satu game Android terbaik gratis! Di Pasar Android Market PHONEKY, Anda dapat mendownload game mobile untuk ponsel atau tablet yang benar-benar gratis. Grafik bagus dan gameplay adiktif akan menghibur Anda dalam waktu yang sangat lama. Di PHONEKY, Anda akan menemukan banyak game dan aplikasi dari genre yang berbeda, mulai dari petualangan dan tindakan hingga game balap Android dan balap Android. Download game dan aplikasi Android gratis ke ponsel, tablet, atau komputer Anda. Untuk melihat 10 game terbaik untuk Android, cukup urutkan game menurut popularitas.
baik